we are free to share code and we code to share freedom
Welcome to our digital community and free software foundry
Dyne.org is a non-profit free software foundry with more than 15 years of expertise in developing tools and narratives for community empowerment.
Code is our literature: we build media architectures to communicate, interact and inspire each other. Our research is engaged and our code is open source.
We welcome donations and cooperation proposals to work on projects that can benefit democratic societies and the natural environment.
Devuan GNU+Linux is a free software operating system for your computer. Free software means you are free to use, copy and distribute, study, change the software, and share your modifications with the community. Join the FORUM – Download the ISO – Read more about FREE SOFTWARE
Freecoin is a set of tools to let people run reward schemes that are transparent and auditable to other organisations. It is made for participatory and democratic organisations who want to incentivise participation, unlike centralised banking databases. Freecoin aims to leverage the use of social digital currencies in a reliable, simple and resilient way. We are building a Social Wallet using the Freecoin toolkit to be adopted by a prestigious European research project on economic sustainability:
In the IoT paradigm, having a clear overview of what goes in and out of the network becomes of crucial importance for home users and professionals. The ultimate question of responsibility for whatever happens within a network cannot be easily answered, considering the way things can autonomously decide to initiate communications. Dowse is a smart digital network appliance for home based local area networks (LAN), but also small and medium business offices, that makes it possible to connect objects and people in a friendly, conscious and responsible manner.
ENTROPICAL.org is an art research project established in 2015 to contrast abstract value creation with new paradigms in distributed energy usage and value re-cycling. We present our concepts using an evocative visual language through series of screenprints, graphics and installations. How can we bring these value systems into a direct productive relationship in a time in which intensive computation is valued far more than ecological regeneration? How, for example, can Bitcoin positively affect the rhizosphere, the layer of earth around the roots of plants? And how mycological processes affect and inspire digital systems like a cryptographic blockchain?
Trasformatorio is an international laboratory focusing on practices related to site-specific performance. It's objective is to integrate the practice of the Hacklab with the research over performative arts and sustainability. Trasformatorio had two editions in a medieval village in the Sicial region of Nebrodi mountains, 900 meters above sea level, a little known area rich of history and natural beauty.
Decentralized Citizen Engagement Technologies
D-CENT is a research and development project on privacy-aware tools and applications for direct democracy and economic empowerment. Together with large movements of citizens and developers, we build decentralized social networking platforms for participatory democracy, collaboration and decision-making.
Research materials
Software tools
Dyne.org's contribution to the Free Software community is immense. We appreciate this work from India.
Frederick Noronha
Dyne:bolic is one of the ever increasing list of GNU/Linux distributions we recommend because of their strong commitment to user freedom.
GNU project
The Tomb project is actually really cool. They have done a lot of work to make the power of cryptsetup accessible to mere mortals.
The Grugq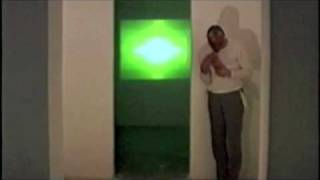 Theatre and performance art as a cultural language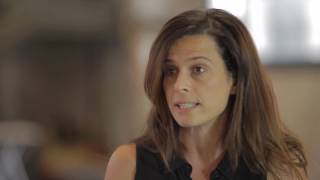 Francesca Bria about new digital tools for participatory democracy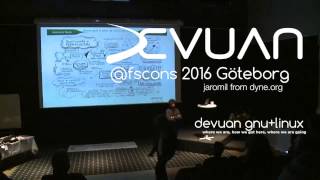 Devuan GNU+Linux presented at FSCONS 2016 The Dowse IoT privacy hub - the making of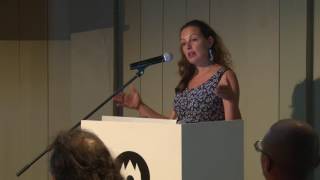 Social Wallet development in Freecoin Democracy reboot: Re-imagining democracy and currency in Europe - introduction
Jaromil interviewed about technological sovereignty, blockchain, bitcoin and the Internet of Things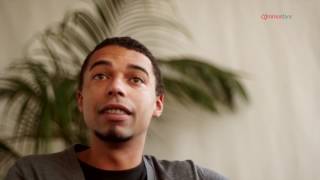 Marco 'Radium' Sachy about digital social currency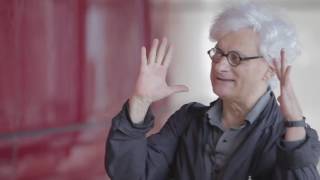 Franco 'Bifo' Berardi about digital labor conditions
Theatre and performance art as a cultural language

Since 2000 dyne.org hosts an atelier for digital artisans working at the nexus between art, technology and science. We adopt interdisciplinary design methodology for software development, cultivating ideas and sharing a grassroot access to technology, education and freedom. In that video you can see a selection of our theatrical productions.

Francesca Bria about new digital tools for participatory democracy

Francesca Bria es Investigadora Senior y Asesora sobre política de la información y ltecnología. Tiene un doctorado en economía de la innovación del Imperial College de Londres y una maestría en economía digital de la Universidad de Londres, Birkbeck. Es la Coordinadora del proyecto D-CENT de la Unión Europea, el proyecto europeo más grande en la democracia directa y monedas digitales. También dirige el proyecto DSI sobre innovación social digital en Europa. Ha enseñado en varias universidades del Reino Unido e Italia y ha aconsejado a gobiernos, organizaciones públicas y privadas y a movimientos sociales sobre tecnología, política de información y su impacto socioeconómico. Bria es asesora de la Comisión Europea sobre la futura política de Internet e innovación.

Devuan GNU+Linux presented at FSCONS 2016

Devuan GNU+Linux is a fork of Debian without systemd. Its Beta release marks an important milestone towards the sustainability and the continuation of Devuan as a universal base distribution. Devuan Jessie provides continuity as a safe upgrade path from Wheezy and a flawless switch from Jessie that ensures the right to Init Freedom and avoids entanglement. Since the Exodus declaration in 2014, infrastructure has been put in place to support Devuan's mission to offer users control over their system. Today Devuan is available for a number or embedded and virtual machines architectures and runs as a reliable OS, arguably even more reliable than Debian itself since its switch to systemd.

The Dowse IoT privacy hub - the making of

Dowse, the future open awareness box for IoT A first glimpse to the system and some of its modules.

Social Wallet development in Freecoin

From the Commonfare Event in Amsterdam 23 June 2017, the presentation of the common coin social wallet based on the https://Freecoin.dyne.org toolkit and on https://Secrets.dyne.org simple secret sharing.

Democracy reboot: Re-imagining democracy and currency in Europe - introduction

he D-CENT's launch event "Democracy reboot: Re-imagining democracy and currency in Europe" discussed direct democracy and digital currencies. The event, organized at the 14th of March 2014 in London, launched the project to a wider audience. This clip contains the morning introduction, with presentations from Fabrizio Sestini (European Commission), Francesca Bria (Nesta) and the D-CENT crew, among the others: Gunnar Grimsson, Citizen Foundation; David Laniado, Barcelona Media; Denis Roio, Dyne.org; Stefano Lucarelli, Unisor, University of Bergamo; Mia Marttiini, Forum Virium Helsinki.

Jaromil interviewed about technological sovereignty, blockchain, bitcoin and the Internet of Things

Interview with Jaromil, CTO and co-founder of Dyne.org, on technological sovereignty, blockchain, bitcoin and the Internet of Things. Part of the BITS Symposium, December 2016 in Barcelona

Marco 'Radium' Sachy about digital social currency

"We start from a system that is anti-social [...] and reverse engineer it into a system aimed at fostering social relationships, rather than hindering them." Our complementary crypto-currency designer at Dyne.org talks about aims and visions we have for the PIE project regarding the development of a Social Wallet based on the Freecoin Toolkit.

Franco 'Bifo' Berardi about digital labor conditions

nterview with Francesco Berardi as part of the Democratic Cities event 23-28 May in, Madrid, Spain, organised by the D-CENT project. Berardi is contemporary writer, media-theorist and media-activist.
Museum of Working Computers
Since more than 20 years we curate a museum of working computers: a place where people can, both physically and remotely via Internet, log into historical computers, know their history and learn electronics and computer science starting from the beginning. We repair, preserve and share to the public our heritage: hardware, manuals, software, electrical schemes and media of various kind.
MUSIF (Sicilia)
MIAI (Calabria)
Selection of books mentioning us
wp_wpbooklist_jre_saved_book_log
1
Handbook of Research on Social Interaction Technologies and Collaboration Software: Concepts and Trends1
2
Live Linux(R) CDs: Building and Customizing Bootables1
3
Networked Affect (MIT Press)1
4
1
5
1
6
1
7
1
8
1
9
Networking1
10
1
11
How Open Is the Future?: Economic, Social & Cultural Scenarios Inspired by Free & Open-Source Software (Crosstalks)1
12
1
13
Another Language: Poetic Experiments in Britain and North America (Transnational and Transatlantic American Studies)1
14
Engineering Culture (Data Browser)1
15
Cost of Freedom1
16
1
17
1
18
Read Me: Software Art & Cultures1
We facilitate artists, creatives and engaged citizens in the digital age, sharing tools, practices and narratives for community empowerment.
Our software is not just about market products to satisfy consumer needs: it has implications that can be aesthetic, social, political, technical, spatial, linguistic, economic and numerical.
Since the year 2000 a large amount of people and organizations employed and redistributed our creations: radio makers, film makers, artists, medics, activists and educators.
Our strengths are community, software and documentation.
Worldwide, free of charge, free to copy.
We work also as an European research organisation for the delivery of publicly funded software projects and we believe that code paid by the people should be available to the people. Our software gives everybody the right to use, study, share and improve its code, to support fundamental freedoms like freedom of speech, press and privacy. Dyne.org is associated to the Free Software Foundation Europe (FSFE) and involved in the following research grants:
 All grants above adopt, promote and produce exclusively Free and Open Source Software and we are very proud and well committed to encourage this ethical practice across public institutions and the European research community.
Here in Dyne we take pride in using copyleft licensing like AGPL. Lately we are busy with Clojure projects. Clojure is licenced with EPL 1.0 and it is used as a library. Those two licences appear to be incompatible. DISCLAIMER: this is not legal advice, please consult...
5 days ago
RT @Kuwaddo: 200+ Mbit/s web traffic and caching while using less than 70MB of RAM

Powered by @DevuanOrg™, ARM, and @nginx

mah bois http…

1 week ago
RT @drbeco: Trying @DevuanOrg with LXDE. 🙂 Look what directory I listed first! https://t.co/1a4OZ5IK7x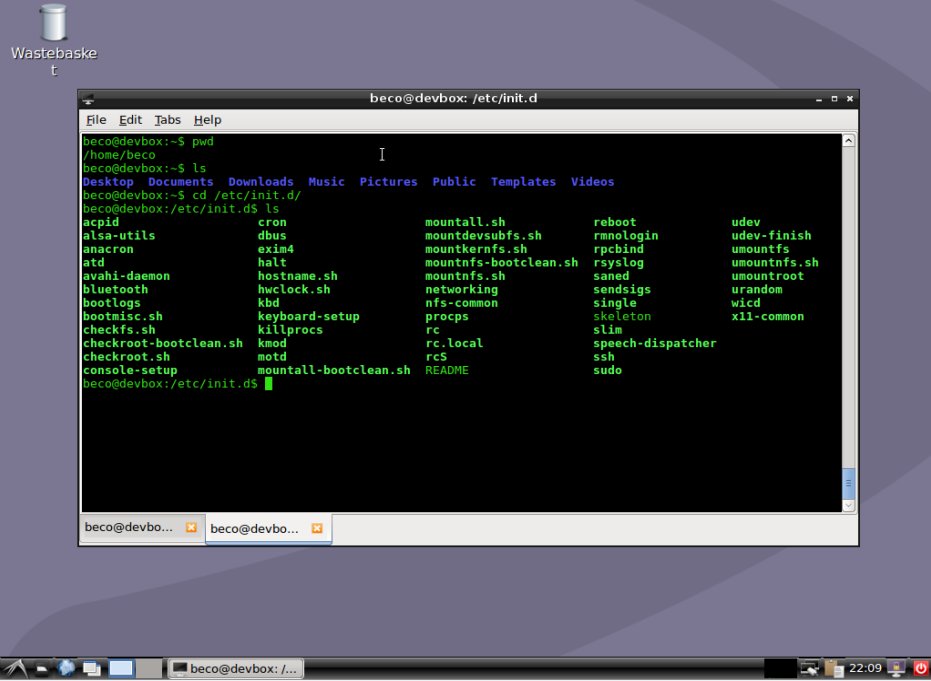 1 week ago
RT @dcentproject: See our showcase video explaining #dcent: what, why and how? #technologies #democracy https://t.co/0SLSjL8UUQ https://t.c…